That Time I Got Reincarnated as a Slime
First Air Date: 2018-10-02
Register Free Account
That Time I Got Reincarnated as a Slime
"Rimuru Tempest" is the new name of a slime in a fantasy world taken by a former 37-year-old human Satou Mikami after he is killed by a passing robber ...
You May Like Also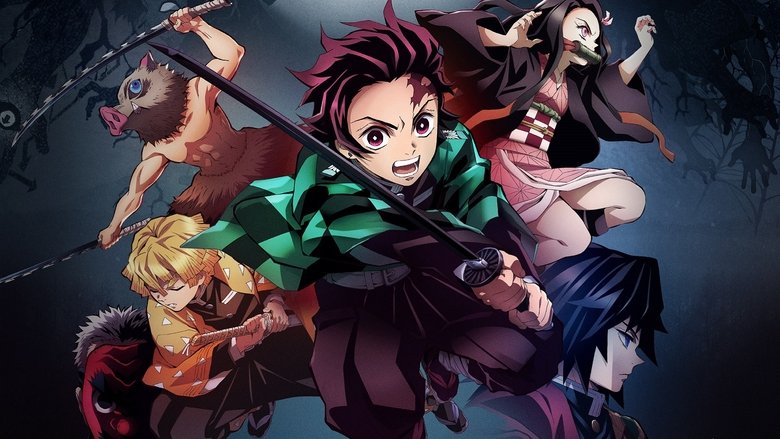 Demon Slayer: Kimetsu no Yaiba
Demon Slayer: Kimetsu no Yaiba
It is the Taisho Period in Japan. Tanjiro, a kindhearted boy who sells charcoal for a living, finds his family slaughtered by a demon. To make matters worse, his younger sister Nezuko, the sole survivor, has been transformed into a demon herself. Though devastated by this grim reality, Tanjiro resolves to become a "demon slayer" so that he can turn his sister back into a human, and kill the demon that massacred his family.
Soul Eater
Soul Eater
Set at the "Death Weapon Meister Academy", the series revolves around three teams, each consisting of a weapon meister and weapon that can transform into a humanoid. Trying to make the latter a "death scythe" and thus fit for use by the academy's headmaster Shinigami, the personification of death, they must collect the souls of 99 evil humans and one witch, in that order; otherwise, they will have to start all over again.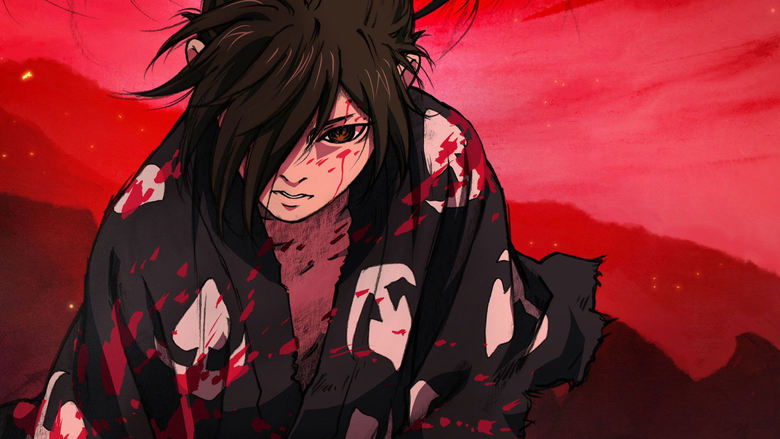 Dororo
Dororo
A samurai lord has bartered away his newborn son's organs to forty-eight demons in exchange for dominance on the battlefield. Yet, the abandoned infant survives thanks to a medicine man who equips him with primitive prosthetics—lethal ones with which the wronged son will use to hunt down the multitude of demons to reclaim his body one piece at a time, before confronting his father. On his journeys the young hero encounters an orphan who claims to be the greatest thief in Japan.
Ushio to Tora
Ushio to Tora
Ushio thinks that his father's talk of an ancient ancestor impaling a demon on a temple altar stone with the legendary Beast Spear is nuts, but when he finds the monster in his own basement, Ushio has to take another look at the family legend! To save his friends and family from the invading spirits, Ushio is forced to release Tora from his captivity. But will the creature prove to be worse than the curse?
As Miss Beelzebub Likes
As Miss Beelzebub Likes
Beelzebub is a great demon lord who rules over several millions of demons. Myurin, who decides to serve the demon lord, learns that not only does Beelzebub lack the poise of a great demon, but is also a laid-back girl who likes fluffy things. Thus begins the daily-life comedy revolving around the many villains in the demon world.
Gegege no Kitarou
Gegege no Kitarou
In the Japanese modern era, almost every people has forgotten about Youkai.
Fullmetal Alchemist: Brotherhood
Fullmetal Alchemist: Brotherhood
Edward and Alphonse Elric's reckless disregard for alchemy's fun­damental laws ripped half of Ed's limbs from his body and left Al's soul clinging to a cold suit of armor. To restore what was lost, the brothers scour a war-torn land for the Philosopher's Sto­ne, a fabled relic which grants the ability to perform alchemy in impossible ways. The Elrics are not alone in their search; the corrupt State Military is also eager to harness the artifact's power. So too are the strange Homunculi and their shadowy creator. The mythical gem lures exotic alchemists from distant kingdoms, scarring some deeply enough to inspire murder. As the Elrics find their course altered by these enemies and allies, their purpose remains unchanged – and their bond unbreakable.
To Love-Ru
To Love-Ru
To Love-Ru is a Japanese manga series written by Saki Hasemi, and illustrated by Kentaro Yabuki, creator of Black Cat. The manga was serialized in Shueisha's manga magazine Weekly Shōnen Jump between April 24, 2006 and August 31, 2009; 18 tankōbon volumes have been published in Japan. A drama CD was released in February 2008 with an original story. A 26-episode anime series adaptation by Xebec aired in Japan between April and September 2008. Six original video animation episodes were produced by Xebec between April 2009 and April 2010. A 12-episode second season by Xebec titled Motto To-Love Ru aired between October and December 2010. A video game was released on the Nintendo DS in August 2008, and another game for the PlayStation Portable was released in October 2008. A continuation of the manga called To Love-Ru Darkness began serialization in Shueisha's Jump Square magazine on October 4, 2010. An anime TV series adaptation for To-Love Ru Darkness produced by Xebec began airing in October 2012. The title, とらぶる, is the English gairaigo "trouble" and "rabu" is the English loan word "love". The title is a pun on the words "love trouble", which describes the harem aspect of the series.