Naruto Shippūden
First Air Date: 2007-02-15
Register Free Account
Naruto Shippūden
Naruto Shippuuden is the continuation of the original animated TV series Naruto.The story revolves around an older and slightly more matured Uzumaki N ...
You May Like Also
Naruto
Naruto
A powerful beast known as the Nine-Tails attacks Konoha, the hidden leaf village in the Land of Fire, one of the Five Great Shinobi Nations in the Ninja World. In response, the leader of Konoha at the time, the Fourth Hokage, seals the fox inside the body of the new born Naruto Uzumaki, making Naruto a host of the beast; During this process it cost the fourth Hokage his life, requiring the Third Hokage to return from retirement in order to become leader of Konoha again. As a child, Naruto is shunned by the Konoha community, who treat Naruto as if he were the Nine-Tails that attacked the village.
Teenage Mutant Ninja Turtles
Teenage Mutant Ninja Turtles
The Teenage Mutant Ninja Turtles are back in an all-new animated series on Nickelodeon! Surfacing topside for the first time on their fifteenth birthday, the titular turtles, Leonardo, Michelangelo, Raphael and Donatello, find that life out of the sewers isn't exactly what they thought it would be. Now the turtles must work together as a team to take on new enemies that arise to take over New York City.
Teenage Mutant Ninja Turtles
Teenage Mutant Ninja Turtles
Distinctly different from the grim, violent, and dark MIRAGE comics from which the Turtles originated, this version of the franchise has remained the longest running, and most memorable, version of all. Four turtles fall into the sewers and are befriended by Hamato Yoshi a Japanese man sent to New York who was forced to live in the sewers. One day he sees a strange green glow which transforms the four turtles into human-like creatures. Hamato (now Master Splinter) changes into a giant rat from the green glow and teaches the turtles the skills of the ninja as they team up with Channel 6 news reporter April O'Neil to battle against Yoshi's arch enemy Shredder and Krang, an alien warlord from Dimension X.
Heroes
Heroes
Common people discover that they have super powers. Their lives intertwine as a devastating event must be prevented.
Kill la Kill
Kill la Kill
The story centers around two fiercely fighting schoolgirls, Ryuuko Matoi and Satsuki Kiryuuin. On a campus ruled by force, a transfer student wielding a Basami sword brings about upheaval.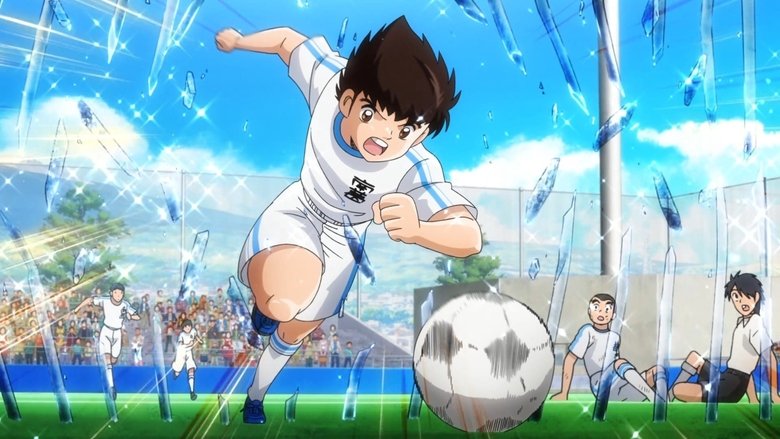 Captain Tsubasa
Captain Tsubasa
The passionate story of an elementary school student whose thoughts and dreams revolve almost entirely around the love of soccer. 11-year-old Tsubasa Oozora started playing football at a very young age, and while it was mostly just a recreational sport for his friends, for him, it developed into something of an obsession. In order to pursue his dream to the best of his elementary school abilities, Tsubasa moves with his mother to Nankatsu city, which is well-known for its excellent elementary school soccer teams. But although he was easily the best in his old town, Nankatsu has a lot more competition, and he will need all of his skill and talent in order to stand out from this new crowd. He encounters not only rivals, but also new friends like the pretty girl Sanae Nakazawa and the talented goalkeeper, Genzo Wakabayashi, who shares the same passion as Tsubasa, and will prove to be a treasured friend in helping him push towards his dreams. Representing Japan in the FIFA World Cup is Tsubasa's ultimate dream, but it will take a lot more than talent to reach it.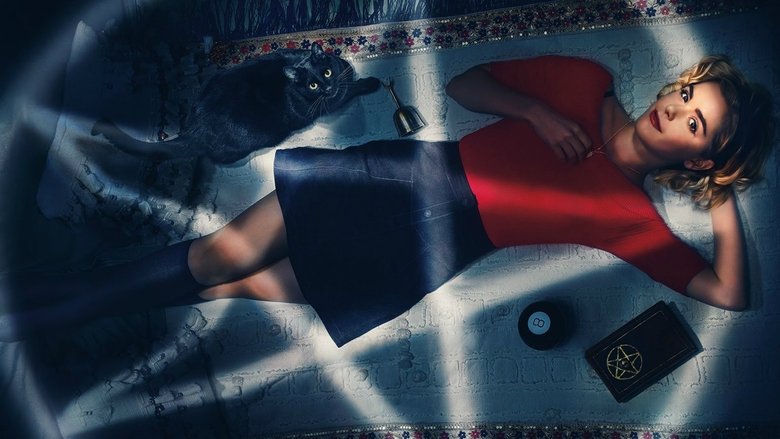 Chilling Adventures of Sabrina
Chilling Adventures of Sabrina
As her 16th birthday nears, Sabrina must choose between the witch world of her family and the human world of her friends. Based on the Archie comic.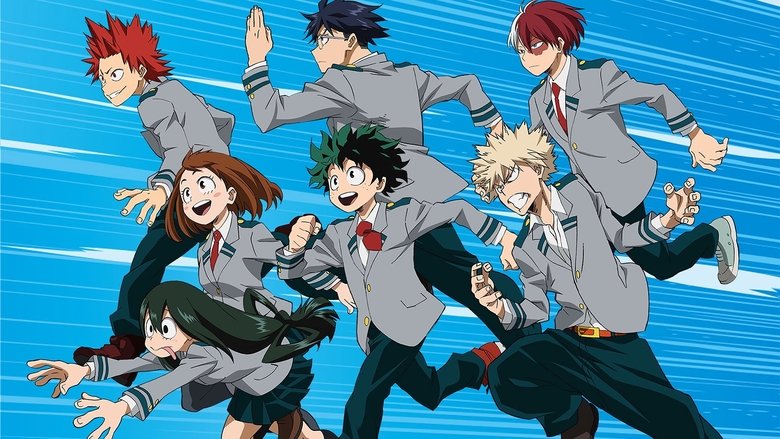 My Hero Academia
My Hero Academia
People are not born equal, a realization that 4-year-old Midoriya Izuku faced when bullied by his classmates who had unique special powers. Izuku was one of the rare cases where he was born with absolutely no unique powers. This did not stop Izuku from pursuing his dream, a dream of becoming a great hero like the legendary All-Might. To become the great hero he hopelessly wants to become, he now will join the ranks of one of the highest rated "Hero Academies" in the country: UA. With the help of his idol All-Might, will he be able to claim the ranks and become a true hero?