The Shawshank Redemption
Release: 1994-09-23
Register Free Account
The Shawshank Redemption
Framed in the 1940s for the double murder of his wife and her lover, upstanding banker Andy Dufresne begins a new life at the Shawshank prison, where ...
You May Like Also
Traitor
Traitor
When straight arrow FBI agent Roy Clayton heads up the investigation into a dangerous international conspiracy, all clues seem to lead back to former U.S. Special Operations officer, Samir Horn.
Léon: The Professional
Léon: The Professional
Léon, the top hit man in New York, has earned a rep as an effective "cleaner". But when his next-door neighbors are wiped out by a loose-cannon DEA agent, he becomes the unwilling custodian of 12-year-old Mathilda. Before long, Mathilda's thoughts turn to revenge, and she considers following in Léon's footsteps.
15 Minutes
15 Minutes
When Eastern European criminals Oleg and Emil come to New York City to pick up their share of a heist score, Oleg steals a video camera and starts filming their activities, both legal and illegal. When they learn how the American media circus can make a remorseless killer look like the victim and make them rich, they target media-savvy NYPD Homicide Detective Eddie Flemming and media-naive FDNY Fire Marshal Jordy Warsaw, the cops investigating their murder and torching of their former criminal partner, filming everything to sell to the local tabloid TV show "Top Story."
True Story
True Story
A drama centered around the relationship between journalist Michael Finkel and Christian Longo, an FBI Most Wanted List murderer who for years lived outside the U.S. under Finkel's name.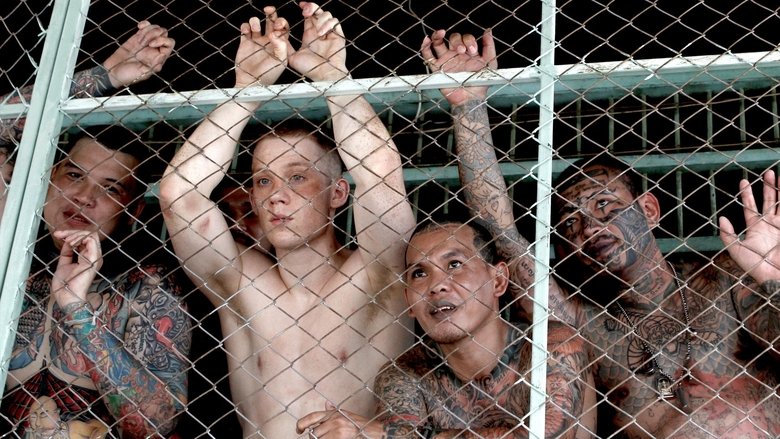 A Prayer Before Dawn
A Prayer Before Dawn
The true story of Billy Moore, an English boxer incarcerated in Thailand's most notorious prison. Thrown into a world of drugs and violence, he finds his best chance to escape is to fight his way out in Muay Thai tournaments.
Escape from Alcatraz
Escape from Alcatraz
Escape from Alcatraz tells the story of the only three men ever to escape from the infamous maximum security prison at Alcatraz. In 29 years, the seemingly impenetrable federal penitentiary, which housed Al Capone and "Birdman" Robert Stroud, was only broken once - by three men never heard of again.
First Blood
First Blood
When former Green Beret John Rambo is harassed by local law enforcement and arrested for vagrancy, the Vietnam vet snaps, runs for the hills and rat-a-tat-tats his way into the action-movie hall of fame. Hounded by a relentless sheriff, Rambo employs heavy-handed guerilla tactics to shake the cops off his tail.
Undisputed III: Redemption
Undisputed III: Redemption
Russian inmate Boyka, now severely hobbled by the knee injury suffered at the end of Undisputed 2. No longer the feared prison fighter he was, he has declined so far that he is now good only for cleaning toilets. But when a new prison fight tournament begins - an international affair, matching the best fighters from prisons around the globe, enticing them with the promise of freedom for the winner - Boyka must reclaim his dignity and fight for his position in the tournament.