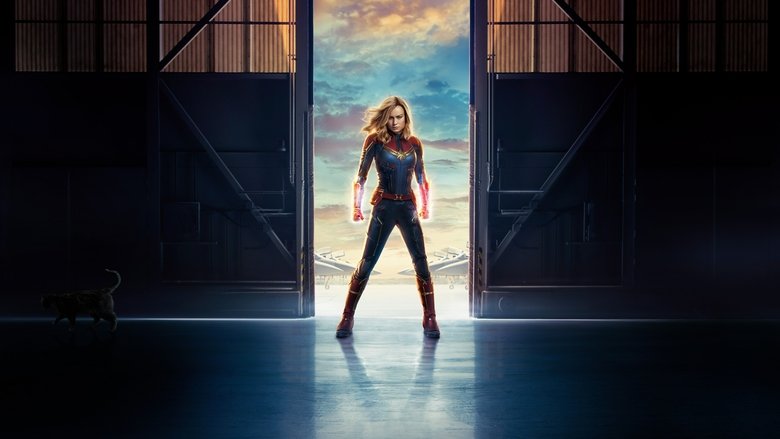 Captain Marvel
Captain Marvel
The story follows Carol Danvers as she becomes one of the universe's most powerful heroes when Earth is caught in the middle of a galactic war between two alien races. Set in the 1990s, Captain Marvel is an all-new adventure from a previously unseen period in the history of the Marvel Cinematic Universe.
How to Train Your Dragon: The Hidden World
How to Train Your Dragon: The Hidden World
As Hiccup fulfills his dream of creating a peaceful dragon utopia, Toothless' discovery of an untamed, elusive mate draws the Night Fury away. When danger mounts at home and Hiccup's reign as village chief is tested, both dragon and rider must make impossible decisions to save their kind.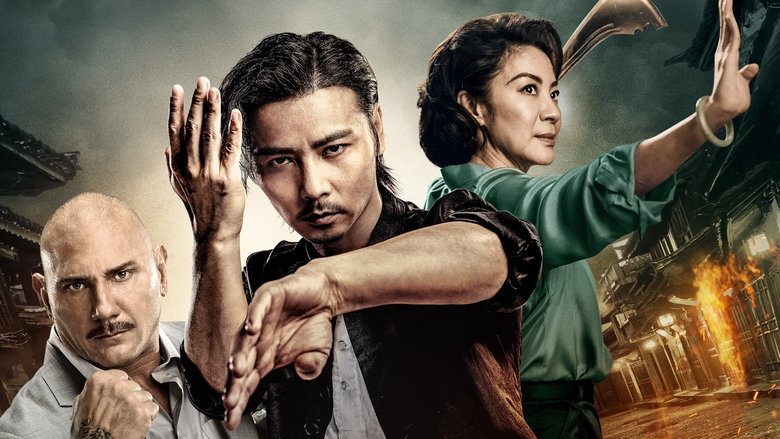 Master Z: Ip Man Legacy
Master Z: Ip Man Legacy
After being defeated by Ip Man, Cheung Tin Chi is attempting to keep a low profile. While going about his business, he gets into a fight with a foreigner by the name of Davidson, who is a big boss behind the bar district. Tin Chi fights hard with Wing Chun and earns respect.
Aquaman
Aquaman
Once home to the most advanced civilization on Earth, Atlantis is now an underwater kingdom ruled by the power-hungry King Orm. With a vast army at his disposal, Orm plans to conquer the remaining oceanic people and then the surface world. Standing in his way is Arthur Curry, Orm's half-human, half-Atlantean brother and true heir to the throne.
Alita: Battle Angel
Alita: Battle Angel
When Alita awakens with no memory of who she is in a future world she does not recognize, she is taken in by Ido, a compassionate doctor who realizes that somewhere in this abandoned cyborg shell is the heart and soul of a young woman with an extraordinary past.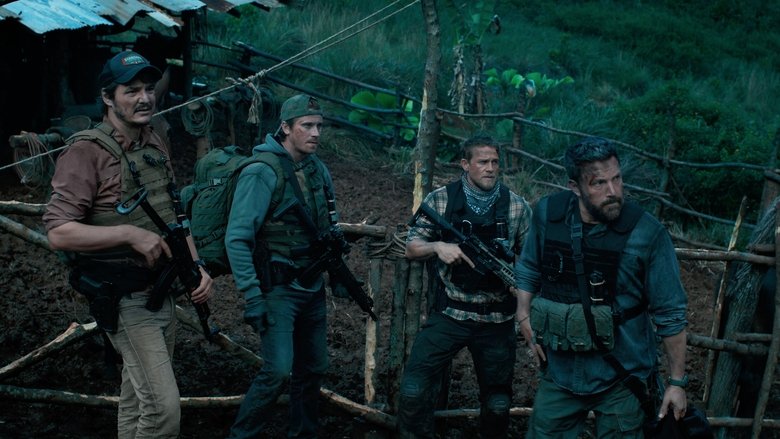 Triple Frontier
Triple Frontier
Struggling to make ends meet, former special ops soldiers reunite for a high-stakes heist: stealing $75 million from a South American drug lord.
Happy Death Day 2U
Happy Death Day 2U
Collegian Tree Gelbman wakes up in horror to learn that she's stuck in a parallel universe. Her boyfriend Carter is now with someone else, and her friends and fellow students seem to be completely different versions of themselves. When Tree discovers that Carter's roommate has been altering time, she finds herself once again the target of a masked killer. When the psychopath starts to go after her inner circle, Tree soon realizes that she must die over and over again to save everyone.
A Madea Family Funeral
A Madea Family Funeral
A joyous family reunion becomes a hilarious nightmare as Madea and the crew travel to backwoods Georgia, where they find themselves unexpectedly planning a funeral that might unveil unpleasant family secrets.
Mary Poppins Returns
Mary Poppins Returns
In Depression-era London, a now-grown Jane and Michael Banks, along with Michael's three children, are visited by the enigmatic Mary Poppins following a personal loss. Through her unique magical skills, and with the aid of her friend Jack, she helps the family rediscover the joy and wonder missing in their lives.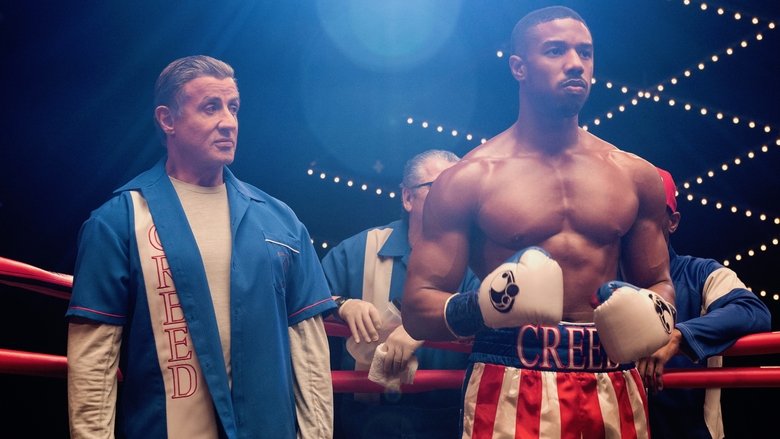 Creed II
Creed II
Between personal obligations and training for his next big fight against an opponent with ties to his family's past, Adonis Creed is up against the challenge of his life.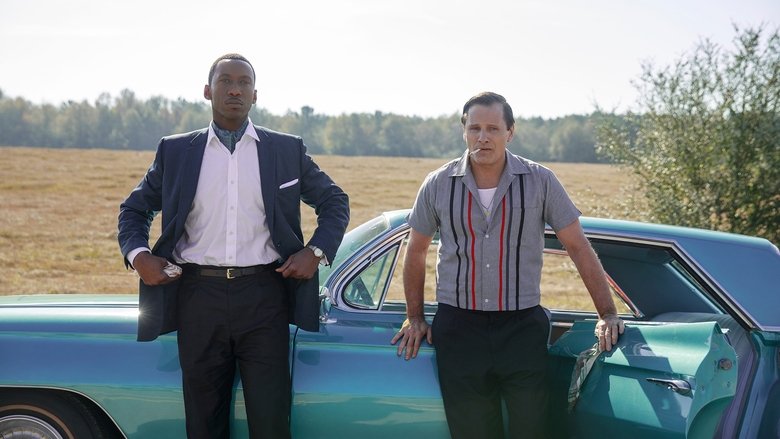 Green Book
Green Book
Tony Lip, a bouncer in 1962, is hired to drive pianist Don Shirley on a tour through the Deep South in the days when African Americans, forced to find alternate accommodations and services due to segregation laws below the Mason-Dixon Line, relied on a guide called The Negro Motorist Green Book.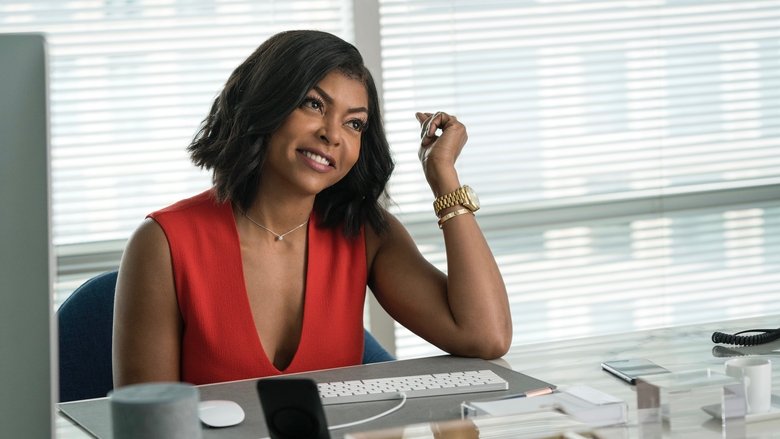 What Men Want
What Men Want
Magically able to hear what men are thinking, a sports agent uses her newfound ability to turn the tables on her overbearing male colleagues.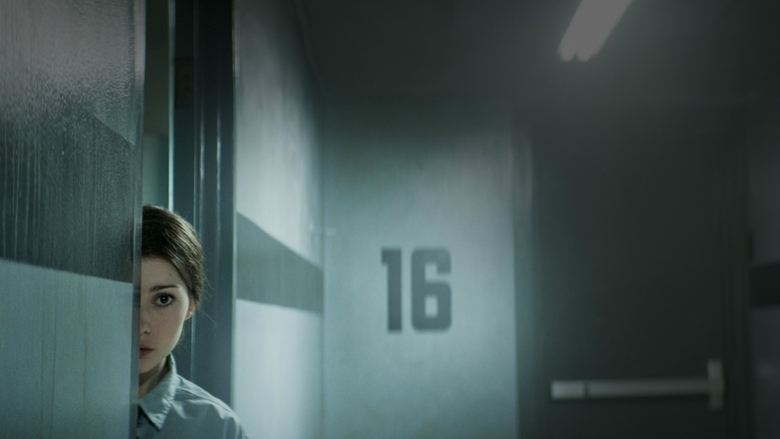 Level 16
Level 16
The teenage girls of Vestalis Academy are meticulously trained in the art of being "clean girls," practicing the virtues of perfect femininity. But what exactly are they being trained for? Vivien intends to find out.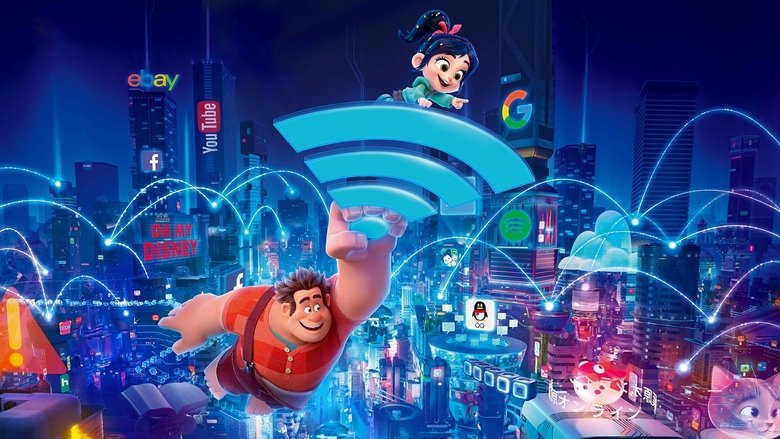 Ralph Breaks the Internet
Ralph Breaks the Internet
Video game bad guy Ralph and fellow misfit Vanellope von Schweetz must risk it all by traveling to the World Wide Web in search of a replacement part to save Vanellope's video game, "Sugar Rush." In way over their heads, Ralph and Vanellope rely on the citizens of the internet -- the netizens -- to help navigate their way, including an entrepreneur named Yesss, who is the head algorithm and the heart and soul of trend-making site BuzzzTube.
Fighting with My Family
Fighting with My Family
Born into a tight-knit wrestling family, Paige and her brother Zak are ecstatic when they get the once-in-a-lifetime opportunity to try out for the WWE. But when only Paige earns a spot in the competitive training program, she must leave her loved ones behind and face this new cutthroat world alone. Paige's journey pushes her to dig deep and ultimately prove to the world that what makes her different is the very thing that can make her a star.
Popular TV Shows
Doom Patrol
Doom Patrol
The Doom Patrol's members each suffered horrible accidents that gave them superhuman abilities — but also left them scarred and disfigured. Traumatized and downtrodden, the team found purpose through The Chief, who brought them together to investigate the weirdest phenomena in existence — and to protect Earth from what they find.
Arrow
Arrow
Spoiled billionaire playboy Oliver Queen is missing and presumed dead when his yacht is lost at sea. He returns five years later a changed man, determined to clean up the city as a hooded vigilante armed with a bow.
The Walking Dead
The Walking Dead
Sheriff's deputy Rick Grimes awakens from a coma to find a post-apocalyptic world dominated by flesh-eating zombies. He sets out to find his family and encounters many other survivors along the way.
Fairy Tail
Fairy Tail
Lucy is a 17-year-old girl, who wants to be a full-fledged mage. One day when visiting Harujion Town, she meets Natsu, a young man who gets sick easily by any type of transportation. But Natsu isn't just any ordinary kid, he's a member of one of the world's most infamous mage guilds: Fairy Tail.
Game of Thrones
Game of Thrones
Seven noble families fight for control of the mythical land of Westeros. Friction between the houses leads to full-scale war. All while a very ancient evil awakens in the farthest north. Amidst the war, a neglected military order of misfits, the Night's Watch, is all that stands between the realms of men and icy horrors beyond.
Naruto Shippūden
Naruto Shippūden
Naruto Shippuuden is the continuation of the original animated TV series Naruto.The story revolves around an older and slightly more matured Uzumaki Naruto and his quest to save his friend Uchiha Sasuke from the grips of the snake-like Shinobi, Orochimaru. After 2 and a half years Naruto finally returns to his village of Konoha, and sets about putting his ambitions to work, though it will not be easy, as He has amassed a few (more dangerous) enemies, in the likes of the shinobi organization; Akatsuki.
The Flash
The Flash
After a particle accelerator causes a freak storm, CSI Investigator Barry Allen is struck by lightning and falls into a coma. Months later he awakens with the power of super speed, granting him the ability to move through Central City like an unseen guardian angel. Though initially excited by his newfound powers, Barry is shocked to discover he is not the only "meta-human" who was created in the wake of the accelerator explosion -- and not everyone is using their new powers for good. Barry partners with S.T.A.R. Labs and dedicates his life to protect the innocent. For now, only a few close friends and associates know that Barry is literally the fastest man alive, but it won't be long before the world learns what Barry Allen has become...The Flash.
Dragon Ball
Dragon Ball
Long ago in the mountains, a fighting master known as Gohan discovered a strange boy whom he named Goku. Gohan raised him and trained Goku in martial arts until he died. The young and very strong boy was on his own, but easily managed. Then one day, Goku met a teenage girl named Bulma, whose search for the dragon balls brought her to Goku's home. Together, they set off to find all seven dragon balls in an adventure that would change Goku's life forever. See how Goku met his life long friends Bulma, Yamcha, Krillin, Master Roshi and more. And see his adventures as a boy, all leading up to Dragonball Z and later Dragonball GT.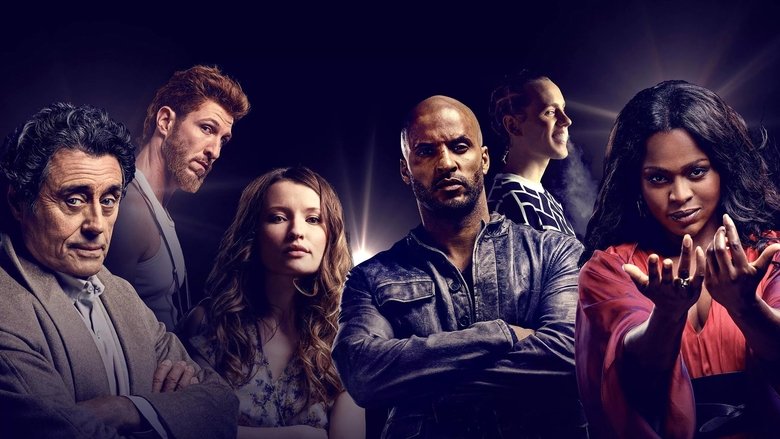 American Gods
American Gods
An ex-con becomes the traveling partner of a conman who turns out to be one of the older gods trying to recruit troops to battle the upstart deities. Based on Neil Gaiman's fantasy novel.
Grey's Anatomy
Grey's Anatomy
Follows the personal and professional lives of a group of doctors at Seattle's Grey Sloan Memorial Hospital.
The Simpsons
The Simpsons
Set in Springfield, the average American town, the show focuses on the antics and everyday adventures of the Simpson family; Homer, Marge, Bart, Lisa and Maggie, as well as a virtual cast of thousands. Since the beginning, the series has been a pop culture icon, attracting hundreds of celebrities to guest star. The show has also made name for itself in its fearless satirical take on politics, media and American life in general.
Supernatural
Supernatural
When they were boys, Sam and Dean Winchester lost their mother to a mysterious and demonic supernatural force. Subsequently, their father raised them to be soldiers. He taught them about the paranormal evil that lives in the dark corners and on the back roads of America ... and he taught them how to kill it. Now, the Winchester brothers crisscross the country in their '67 Chevy Impala, battling every kind of supernatural threat they encounter along the way.
Family Guy
Family Guy
Sick, twisted, politically incorrect and Freakin' Sweet animated series featuring the adventures of the dysfunctional Griffin family. Bumbling Peter and long-suffering Lois have three kids. Stewie (a brilliant but sadistic baby bent on killing his mother and taking over the world), Meg (the oldest, and is the most unpopular girl in town) and Chris (the middle kid, he's not very bright but has a passion for movies). The final member of the family is Brian - a talking dog and much more than a pet, he keeps Stewie in check whilst sipping Martinis and sorting through his own life issues.
Gotham
Gotham
Before there was Batman, there was GOTHAM. Everyone knows the name Commissioner Gordon. He is one of the crime world's greatest foes, a man whose reputation is synonymous with law and order. But what is known of Gordon's story and his rise from rookie detective to Police Commissioner? What did it take to navigate the multiple layers of corruption that secretly ruled Gotham City, the spawning ground of the world's most iconic villains? And what circumstances created them – the larger-than-life personas who would become Catwoman, The Penguin, The Riddler, Two-Face and The Joker?